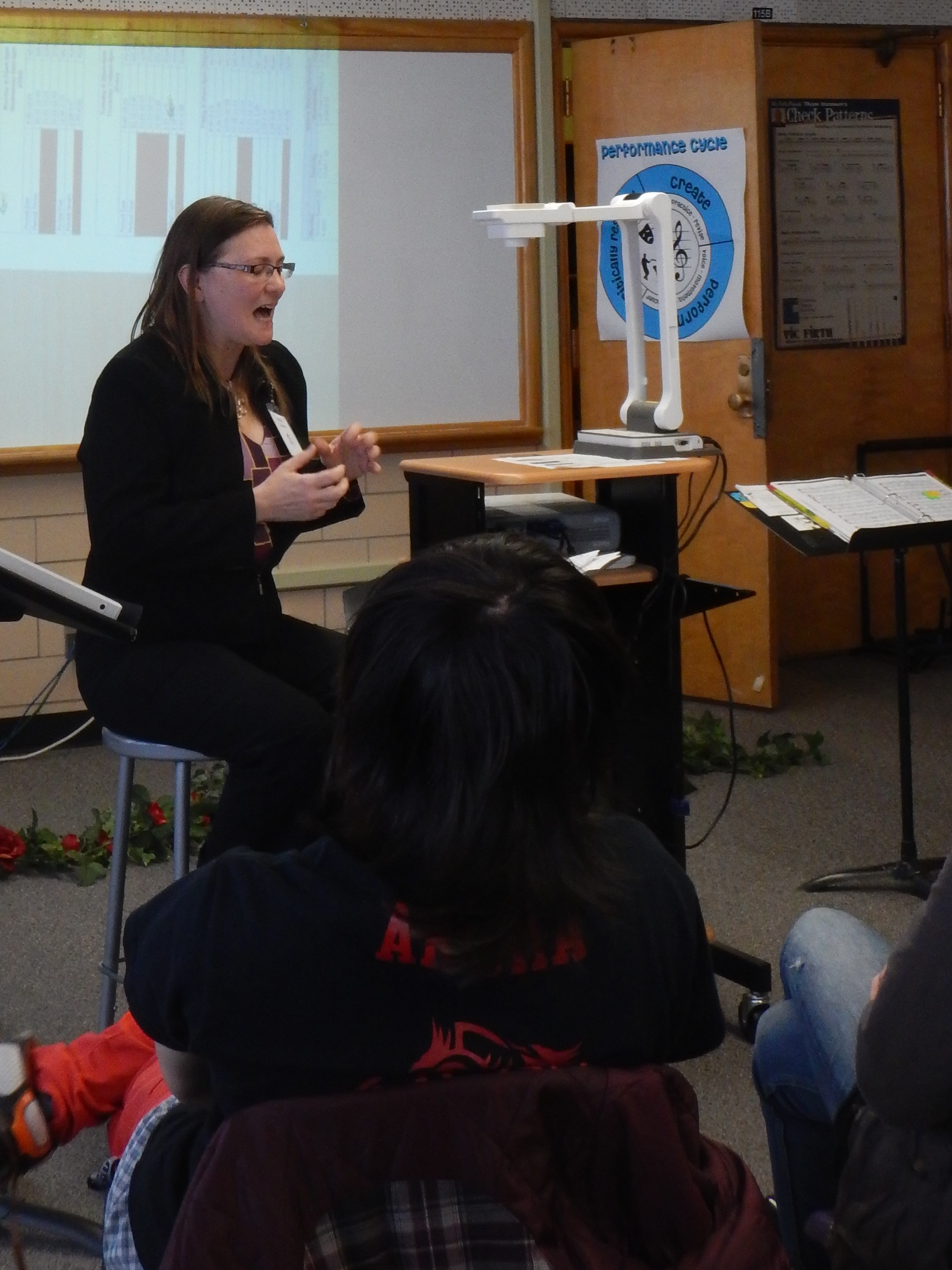 "Erin Joy Swank's enthusiasm for stage management is infectious in the classroom. Her diverse experiences broadened my students' awareness of the opportunities in the current field. Erin's presentation on cueing was a great masterclass on what to expect in a professional venue. Erin presents a practical approach to whether joining the union is right for you and your stage management aspirations. She presents herself as a positive and professional role model for future stage managers. Erin was a pleasure to host and I would like her to be a regular industry liaison for my students." - Kevin Wolfgang, University of Northern Colorado
Whether it's with a group of young stage managers, other technicians or actors, or to an audience of patrons, Erin loves to to share ideas about professional stage management. There is no one way to do stage management. Bring another person into the room to discuss a variety of techniques, as a supplement to your own curriculum.
Fees are negotiable, based on your budget, and speaking engagements can range from a half hour to a full-day or longer. Contact Erin for availability. With today's technology, it can even be done over the internet via a video chat!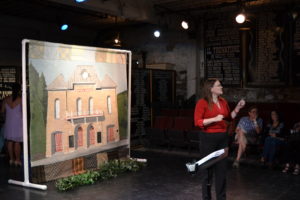 Topics can be tailored to your needs and include:
Stage managing across multiple genres - musicals, opera, dance, plays, and more
Setting up prompt scripts and scores for blocking notation (recording where the performers move when) and calling cues
Working with union performers, musicians, and crew
Sample cue calling, including following along one of her scripts with a video of the call
Prepping for the next step after college
Discussing the factors that go into choosing when and if one should join a union
The relationship of the stage manager to all others in the production
Soft skills for dealing with a variety of personalities
Working with animals onstage (particularly camels and sheep!)
What it's like to coordinate a scene shift - sample interactive activity has engaged past participants from kindergarten to adult
Translating theatre words and acronyms into laymen's terms, as well as the general process
Paperwork form and function
Question and answer, of course!
"Erin Joy Swank has held guest seminars for my stage management class on two separate occasions.  Both times she presented herself as the smart and personable stage manager I train my students to become. She is encouraging but honest, and my students come away with the sense that their hard work and experience will pay off for them as professionals. Erin's Skype visits are now a regular part of my syllabus, and she is a welcome addition to my curriculum." - Joseph Millett, University of Arkansas
Past Experience
URTA Stage Manager/Teacher (Spring & Fall 2017) with the University of Southern Indiana/New Harmony Theatre
Mentor for United States Institute for Theatre Technology's Stage Management Mentor Project (2017) and Gateway Program diversity initiative (2014)
Mentor for the Stage Managers' Association, and member of the Education Committee
Workshop Presenter on Stage Management and/or Technical Theatre:
Kennedy Center American College Theatre Festival Region IV Festival (2017); also Stage Manager Respondent
Colorado Creative Careers Festival (2015, 2019)
Central City Opera's Opera Education & Community Engagement (various, 2006-2015)
United States Institute for Theatre Technology national conference session panelist (2011, 2014, 2019)
"Cultivating a Positive Relationship in All Productions: A Panel Discussion between Stage Managers and Actors" (2010) - presented by the Stage Managers' Association with the Denver Actors' Equity Association Liaison Committee
Opera Colorado's Backstage Workshop (2008)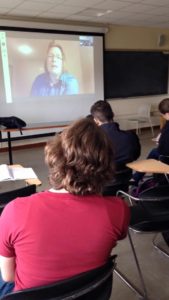 Guest Lecturer/Artist for Stage Management and/or Theatre Classes:
Boston University
Fresno State College
Kent State University
Metropolitan State University of Denver
Ohio University
Shorewood (WI) High School
University of Arkansas
University of Cincinnati – Conservatory of Music
University of Illinois Urbana-Champaign
University of Indiana
University of Iowa – Iowa City
University of Northern Colorado
University of Wisconsin – Madison
Vanderbilt University
West Texas A & M University
Wright State University
Stage Management Consultant – Opera Theatre of the Rockies
"I asked Erin to speak to my Theatre Management course in order to help students understand what the job entails at the professional level. She was fantastic at answering my students' questions and providing them with a look at her working methods!" - Phillip Franck, Vanderbilt University